By: Jennifer Scott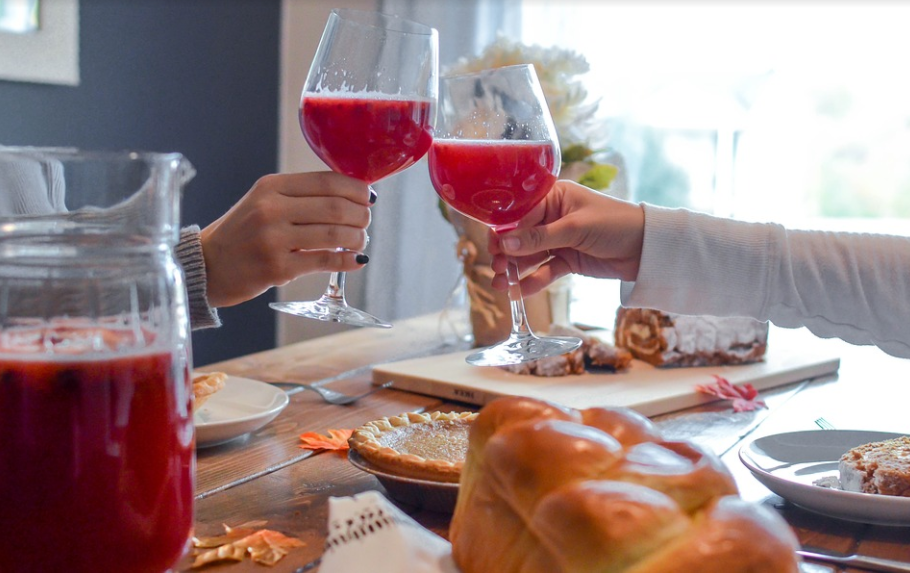 Photo via Pixabay
Does the thought of having people over for the holidays strike fear into your heart? You worry that your cooking isn't good enough or that your home isn't all decked out like the neighbors'. We forget that entertaining is about having a good time with friends and family. There's no need to starch table linens or remodel your bathroom. Regardless if you live in a tiny apartment, suffer from social anxiety, or are a bonafide perfectionist, you can be a party-throwing rock star, beginning with these tips for reducing your stress:
Be true to yourself. If cooking isn't your thing, own it. Have a potluck, go to Costco, or enlist the help of a friend who loves to cook. It's your party, so do it your way! The important thing is just to do it, even if you're doing it with take-out and disposable plates.
Consider co-hosting with a friend or family member. You'll share the work and expenses.
Maintain perspective. Remember, it's just a party — not an audition for the next season of Top Chef.
It's challenging enough hosting a holiday party, but if you've been diagnosed with OCD or deal with chronic anxiety, it makes the struggle even more real. Please be gentle with yourself and don't worry about the details. We've got you covered with our tips below.
For a Stress-Free Party, It's All in the Planning
Who would you like to invite? The number of people and the mix of adults and children will help you decide the kind of party you'll have.
What kind of a gathering would you like? Casual buffet, sit-down dinner, brunch, open house, just desserts or even a progressive dinner with different courses being held at different homes?
The kind of party you choose will determine your menu as well as decorations. You'll find plenty of holiday recipes and decorating ideas on Pinterest. If preparing for your first big holiday meal such as Thanksgiving, use a proven game plan like this one from The Pioneer Woman. A tip from HGTV is "Don't try to prepare more than three items for one meal. If you're making the entree and two side dishes, buy the appetizers and dessert."
Once you've planned your menu, cook as much as you can ahead of time. Many foods can be prepared a week in advance and frozen until the day of the party.
At the party, set up a drink station. Consider having your own signature drink premade, such as a seasonal cocktail. Then have a large bin or cooler for beer and wine, and another for non-alcoholic drinks like soda and water. Use a drink calculator to help you determine how much to buy. Take care not to let any of your guests drive home intoxicated. Arrange for another friend to drive them home or call a ride service or taxi. Another option would be to let them stay overnight in your guest room.
Consider stocking up on Chinese take-out boxes for people to take leftovers home.
Typical Holiday Hosting Mistakes
Forgetting the needs of your guests. Warmly welcome each guest by showing them where to put their coats and offering them a drink. Make sure you've got guest towels in the bathroom and available trash bins. If guests are expecting dinner at 7:00 p.m., don't serve it at 8:00 p.m.!
Not setting the mood with lighting and music. Turn off any bright lights! Candles go a long way in setting a festive feel in your home. Amber votive holders especially give off a warm glow. Music also adds so much to the vibe. Spotify and Pandora have great playlists.
Not having options for those with dietary restrictions. When planning your menu, make sure you know your guests' dietary needs. Are any of them vegans, vegetarians, or gluten-intolerant? An award-winning website with vegan-friendly recipes is Oh She Glows.
Take a deep breath and remember that nobody (at least nobody that you would invite!) is coming to judge you or your dinnerware. This is about sharing the holiday spirit with people you care about. Relax, have fun, and enjoy some of those leftovers yourself!
Jennifer Scott is a guest contributor here at our blog.   For more of her insightful musings please visit her website at www.spiritfinder.org