THE TESLA BIO-LIGHTS FLASH DRIVE SYSTEM™ Is an enhanced digital video platform of our physical analog system that has been in use worldwide for over 25 years. Our proprietary design allows the user to experience the Tesla Bio-Photonic Light System™ in various configurations to assist the user in a myriad of ways. It is designed to clear blockages and open pathways in the meridians, channels, chakras, nadis, and the organ systems of the physical and energetic bodies. Many of the video sessions allow the user to experience configurations of the 'Lights' that are not physically possible with our analog systems. These configurations allow one to experience this dynamic technology on a brand new level that has never been available before. To add to this experience we have developed the TESLA BIO-LIGHTS PULSE WAVE ADAPTER™ which allows the user to have a greater physical experience.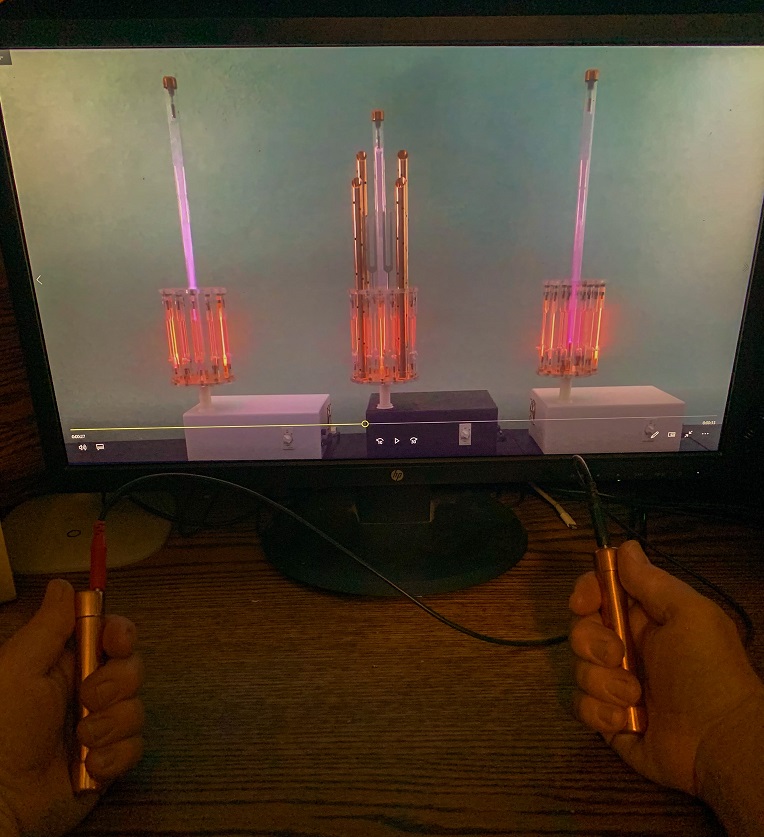 With over 14 hours of video sessions available, the user has the ability to pick and choose from a very wide range of specific options. You can have a relaxing and blissful experience or delve into the inner work of detoxification of the physical, psychological, and spiritual bodies. Whether you have a physical set of the Tesla Bio-Lights or this is the first time you have heard of this technology, we think you will enjoy this new addition to our list of products. If you already have a physical set of the Tesla Lights, this will allow you continue whatever regimen you are following while you travel or even while you are at the office. If you have never experienced our technologies, the flash system will give you the opportunity to experience a very dynamic aspect of the Tesla Bio-Lights at a fraction of the expense of our physical systems. Regardless of your situation this is a new and dynamic way to experience one of the finest subtle energy technologies in the world.
No medical claims whatsoever are made or intended. The products offered here are for research only and must be used in accordance with all local and national guidelines for these types of technologies. If you are in poor health seek professional medical help immediately. DO NOT attempt self diagnosis and treatment.